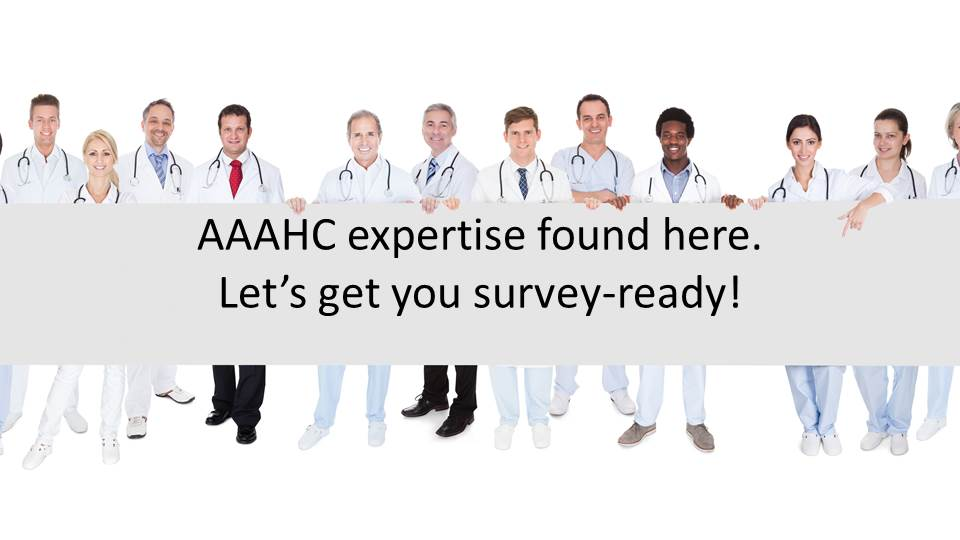 Accreditation is a voluntary process through which your organization is able to measure the quality of your services/care performance against nationally-recognized standards.
Presently there are over 550 standards Pregnancy Medical Clinics must meet under the following areas within your organization:
Patient's Rights

Administration

Governance

Quality of Care

Clinical Records and Health Information

Infection Control and Prevention

Quality Improvement

Physical Environment

Diagnostic Imaging

Pharmaceutical Services

Medical Laboratory Services

Health Education and Promotion

Teaching and Publication Services
The accreditation process involves self-assessment by your organization or consultant to obtain a baseline of where you measure to the standards, as well as a thorough review by a third-party surveyor from an approved accrediting body recognized nationally and in your state.
Examples would be:
Accreditation Association for Ambulatory Health Care (AAAHC)

The Joint Commission (formerly JACHO)

Ambulatory (AAAASF)

Institute of Medical Quality (IMQ) – not recognized in all states, etc.
Accreditation is recognized by regulators, health plans, insurance companies in virtually every state and now internationally.
Our Accreditation Service
Preparing the Pregnancy Medical Centers for an accreditation survey with one of the approved accrediting bodies is one of the services that we built our reputation on. Your Solutions Now, LLC walks you through the process of preparation each step of the way.
We offer three options for you to choose:

Level One - Full Service was established for those Pregnancy Medical Centers that do not have the time, personnel or resources to be able to dedicate the necessary attention to detail that is needed for this project. While there will be time and work required by the management team to implement the changes, the detail work is completely done by Your Solutions Now, LLC. Your Solutions Now, LLC walks through this project with you step by step and is only a phone call/email away to answer all questions.
Level Two - - This level was established for those Pregnancy Medical Centers that would like to raise their standards but have barriers that would prevent them from obtaining Accreditation due to building issues or resources. Your Solutions Now will provide all of the policies and procedures, required logbooks, forms, etc.
This level can include an onsite comprehensive assessment if the organization so desires. This is highly recommended as it identifies risks and areas needed for improvement.
Level Three - Comprehensive Assessment
This level was established to uncover deficiencies within the Pregnancy Medical Centers that were curious where they stand with regard to nationally recognized standards. An onsite assessment is completed by Your Solutions Now and a comprehensive report is provided.

Contact Us for More Information