Your Solutions Now, LLC's Team provides comprehensive quality service to the Pregnancy Medical Centers they serve. They believe that a reputation as an honest and reliable business partner is the recipe for success. While others seek to profit by cutting corners, or recommending unnecessary services to their customers, Your Solutions Now believes that a good reputation and consistent quality service will reap bigger rewards in the long run. Your Solutions Now, LLC has been the front runner in working side by side with the Pregnancy Medical Centers in raising their standards in care and service to the highest level in the Nation.
"Getting accredited was one of the smartest moves we've made as an organization. Options360° has gained recognition and creditability as a peer in the medical community and with federal and state law makers. Your Solutions Now facilitated the entire process from start to finish and we passed with 100%! Thank you Lorraine for your unending patience and quick responses to all my questions."
Personnel
Lorraine Mazurek – President and CEO
Lorraine has been in the health care industry for over 28 years. She has been the Director of Operations/Chief Operating Officer for multiple health care facilities with up to 90 physicians in Arizona, Idaho and Washington. Lorraine is an expert on how medical practices should be managed to ensure the highest quality in patient care and service. Lorraine's gifting is that of Administration and Helps. Her attention detail is essential to ensuring the Pregnancy Centers exceed the requirements for accreditation. Lorraine has been working with the Pregnancy Medical Centers since September 2010. She has become an advocate for the Pregnancy Centers testifying in legislative hearings and arming the Centers with the policies and procedures needed for compliance. Lorraine holds a degree in Business Administration, is a Certified Total Quality Management Instructor and is a National HIPAA Consultant.
W. John Bullis, M.D. – Medical Director
Dr. Bullis' leadership experience and professional experience in healthcare is extensive. Prior to medical school, he served as an officer in the U.S. Army while obtaining a Master of Science degree in physiology. In the Army, he learned how to motivate people and how to organize a team to accomplish a mission. He then attended and graduated from Georgetown University School of Medicine in 1991 and completed his residency training in Obstetrics and Gynecology at Madigan Army Medical Center in Tacoma, WA, graduating in 1995. After completing his tour with the Army, Dr. Bullis entered civilian life in 1999 and joined a 5-physician Ob-Gyn group practice in Pinehurst, NC. Here, he performed the duties of a generalist Ob-Gyn physician with special emphasis on uro-gynecology and pelvic reconstructive surgery. He served as a Medical Director of First Carolina Care, a health insurance company owned by FirstHealth of the Carolinas. In this capacity, he regularly attended meetings to review and modify health plan benefits, approve or disapprove providers seeking accreditation, and attempt to control health care costs through various measures. During this same time, he also served as the President of Surgical Associates, LLC, a group of 26 independent surgeons and anesthesiologists with partial ownership in a 4-room, JCAHO-accredited, freestanding ambulatory surgical center and pain management clinic. In this capacity, he regularly interacted with the leaders of a regional health care organization, a large multi-specialty surgical group, and the community at large. Most recently, he has been hired by Athenix Body Sculpting Institute as a cosmetic surgeon and as Medical Director of its Bellevue, WA location. He is motivated and eager to advance his leadership and supervisory roles as Medical Director of Your Solutions Now, Inc.
Renee Wooten - Director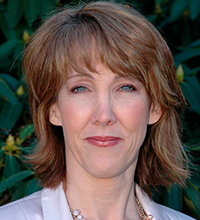 Renee Wooten co-founded Options360° Pregnancy Clinic in 2004 and has grown it into three medical clinics. She serves on the Board of Directors and is CEO of the organization, always working to excel in patient care and cultivate donor relations.
Options360° became an accredited medical clinic in 2012.
Renee specializes in applying her expertise and accreditation knowledge to pregnancy clinics across the nation and is a consultant for Your Solutions Now to further the highest standards in the crucial work of pregnancy clinics.
Renee lives in Washington State with her husband Mick.
Beth Chase - Consultant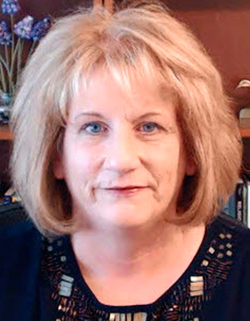 Beth Chase is the CEO of Chase Advancement Inc. She has over 35 years' experience in small to mid-size nonprofit organizational development.
She started the first of its kind free nonprofit medical program for women in Seattle, WA and has helped to establish over 500 similar facilities across the nation.
She is a speaker, coach and author in corporate leadership development, board governance and risk management. She is a co-founder of the Women's Health Network National and leads the PMC Network, an online content library resource for pregnancy medical clinics.
Beth has been friend and important resource to Your Solutions Now, LLC., for almost seven (7) years. She also works with her husband Craig as a consultant for Your Solutions Now, LLC by performing Governance Assessments and Board Training for those centers that have taken the next step to obtain accreditation with AAAHC and are working with Your Solutions Now, LLC to assist them in the preparation phrase to pass their survey.
Craig Chase - Consultant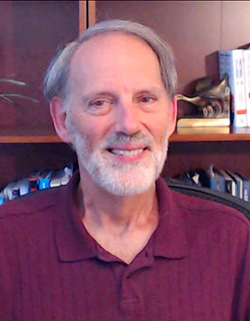 Craig Chase is the President of Chase Advancement Services Inc., an organization that assists pro-life non-profits to protect and advance their organizations. He is a Certified Governance Trainer with BoardSource and co-hosts with his wife, Beth, Brilliant Governance, a monthly live national online broadcast for board members of pregnancy help organization that airs every last Tuesday of the month.
He is the author of the Board Recruitment Manual for Pregnancy Medical Clinics and the ebook "Naming Your Pregnancy Medical Clinic".
Craig is the administrator for the PMC Network and spends much of his time training boards of directors and helping pregnancy resource centers convert to medical status partnering with Your Solutions Now, LLC to accomplish this.
Craig has been an outstanding consultant for Your Solutions Now, LLC, working with centers preparing for accreditation. His role has been integral in performing Governance Assessments and Board Training that are transitioning to this important next step in their ministry.
Craig and Beth presently reside in Wenatchee, WA, which lies in the center of the state of Washington, about 100 miles east of Seattle. They have 4 children and ten grandchildren.
Darlene Norborg - Consultant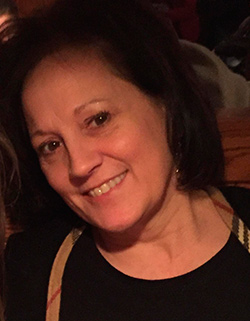 Darlene founded Norberg Consulting Services (NCS) in 2003 to mentor non-profit executives and boards who desire to strengthen their organization to achieve optimal mission outcome.
Darlene's passion is to see pregnancy medical clinics achieve excellence in their provision of services and for them to become a viable resource for women at-risk for abortion in their communities. Toward this end, she has assisted with the design and implementation of national programs and trainings. During her 20+ years of serving in the pro-life movement, she has enjoyed working with and mentoring leadership teams throughout the United States.
Her experience includes serving as a founding board member and national consultant for the IMPACT Association. IMPACT is a national organization established to provide pregnancy medical clinics with executive coaching to achieve national industry standards and program accountability with cutting-edge affiliate benefits. Darlene was also the lead consultant for Focus on the Family's Option Ultrasound Program where she assisted with the initial development of program strategies, developed and presented strategic trainings, provided multiple conference presentations and supervised program consultants. She also served as Executive Director of pregnancy medical clinics in Dallas, Texas for 12 years where she led the organization through the medical conversion process in 1998.
Since 2014, Darlene has been an invaluable consultant for Your Solutions Now, as part of the accreditation preparation team. Her Change Management Training as been most beneficial to the numerous centers she has worked with.
Darlene resides in Dallas, Texas where she and her husband enjoy family time with their daughter, son-in-law and three grandchildren.